You can help the fur noses in the PLACE for STRAYS and…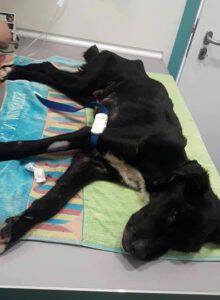 Standing order or one-time payment
A separate account has been set up for the PLACE for STRAYS.
All incoming and outgoing payments are fully documented. Together with the account statements they are published on the last day of each month on Facebook.
Here everyone can see that the money is 100% used for the dogs. We buy food from it and ensure the medical care of the fur noses.
The recognition as a charitable association is requested. Donation receipts can only be issued after this procedure has been completed.
PayPal account for payments:
The money received here will be used for feed and veterinary care for our fur noses, unless you write something else in the intended purpose.
Bank details for payments / standing orders:
PLACE for STRAYS – Streunerhilfe e.V.
account 1 – banking account of our Facebook supporter group:
IBAN: DE87 5019 0000 6201 1251 44
BIC: FFVBDEFF
account 2 – banking account of our association:
IBAN: DE43 5019 0000 6201 1250 63
BIC: FFVBDEFF
Membership in our association:
Would you like to join our association and support our work for the dogs with your membership fee of 5 euros per month? Then please…
click on the form and fill out the application for membership,

print out the application and

sign it

and send it to us.
OR
send us an email to mitglied@placeforstrays.de and we will send the application for membership to you.
You will then receive confirmation of your admission from us by post. As a member of the association you will be informed by us about new projects, their planning and implementation and you will receive an account report from us at least once a year.
Take over a sponsorship or a name sponsorship
With a monthly sponsorship of 10, – Euro (or more) you will help YOUR four-legged godchild directly! The dogs are dewormed, treated for parasites, vaccinated, medically treated and spayed by the sponsors. You would like to take over a sponsorship, then please click on the button on the right side. 
You can take over a name sponsorship for a new dog in PLACE for STRAYS. For almost every newcomer, a name auction will be published on Facebook. There everyone has the opportunity to make his name suggestion along with a nice (one-time) support offer. The highest bidder receives the award and the fur nose the corresponding name.
Whether sponsorship or name sponsorship, anyone who supports one of our fur noses in this form, receives a nice sponsorship or name sponsorship certificate.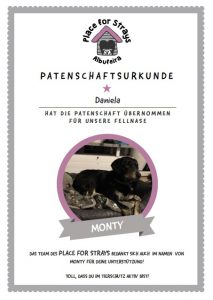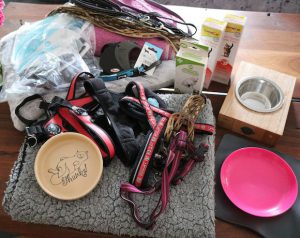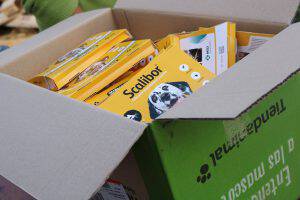 Donations in kind
Of course, the fur noses are also very happy about your donations in kind! Always wanted:
collars, harnesses and leashes,

medicines, care products and supplements,

tick ​​and mosquito repellent as well as preparations for deworming,

toys, treats

dog beds, blankets (without filling), bath towels etc.
Bring your donations in kind to the PLACE for STRAYS or send them to the following address:
PLACE for STRAYS e.V.
Bad Vilbeler Landstraße 200 b
60388 Frankfurt
Germany
Help on site in PLACE for STRAYS Albufeira
The dogs in PLACE for STRAYS and the entire team are happy about every visitor who wants to get involved. Everyday helpers are needed to feed our dogs, to clean their enclosures and the entire area, distribute medication or introduce dogs to the veterinarian.
Above all, all these wonderful dogs yearn for freedom and have to get out of their enclosure. You can play with them on the playground area and romp around, go for a walk or go to the beach with them. Especially for the socialization of dogs, this intense attention is particularly important.
Even helpers with manual skills are always needed for maintenance and repair work.
So, if you're planning a holiday in the Algarve – come on over, visit the PLACE for STRAYS for a few hours, a day or more and make your own personal image of our heart project!
As part of the Volunteer Program, you can also live and work locally for a longer period of time. Please direct inquiries and booking requests to: volunteers@placeforstrays.de
Do you want to know more about our volunteer program?